"Mahalaga Ba Talaga Ang Looks?"
kimpoyfeliciano: Maraming nagsasabi.. "LOOKS DON'T MATTER." Hindi mahalaga ang looks, ang mahalaga daw yung personality at ang ugali. Pero alam nyo, karamihan satin hinuhusgahan ang isang tao sa kung ano ang itsura nya. Minsan nga, hindi na natin binibigyan ng chance ang ibang tao na mas makilala pa. Ganun na ba talaga kahalaga ang looks sa panahon ngayon? Kung kayo ang papipiliin.. Sino ang...
SuperSHINeeShidae♥: 111108 | [NEWS] Viewers... →
supershineeshidae: As KBS 'Poseidon' prepares to air its last episode, viewers are curious to know how the romantic plotlines will come to a close. On a recent episode, Poseidon's main couple Kim Sun Woo (played by Choi Siwon) and Lee Soo Yoon (played by Lee Si Young) teased viewers with a…
7 tags
2 tags
2 tags
3 tags
5 tags
1 tag
12 tags
5 tags
Ang masasabi ko na lang eh... "Ganun talaga! Wala...
mydeeplovecore: Haters gonna hate.
5 tags
4 tags
5 tags
1 tag
2 tags
1 tag
5 tags
1 tag
5 tags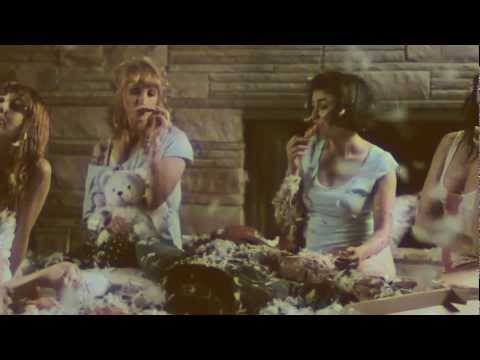 5 tags
5 tags
Heechul and Ryeowook and Siwon---- Twitter update...
3kyupachops3:
3 tags
5 tags
2 tags
3 tags
4 tags
1 tag
13 tags
best-of-kpop-lyrics: Don't wait for a miracle, there's a rough road in front of us with obstacles and future that can't be known, yet I won't change, I can't give up.                                                                    __ SNSD - Into The New World 
4 tags
14 tags
4 tags
3 tags
Donghae Live On The Side Dashboard Theme With...
kpopcss: SCREENSHOTS: LINK HERE -Admin Hate
3 tags
Donghae - Super Junior Theme
kpopcss: requested by ahhniceweather Screen Shots:  LINK HERE
5 tags
4 tags
Planking in Latin means worshiping the devil in a...
wtfedlyn: Flanking or Planking ( resting exercise ) - is an old Eastern Religious practice or demonic exercise that leads to death to many people in the past, they are now beginning to revive this demonic practice and most victim are young people - Don't do that and pls don't be an example of this demonic practice!
1 tag
4 tags
Fuck Yeah! Eunhyuk~: Tiffany and Eunhyuk was... →
fuckyeaheunhyuk:  From November 25th onwards, audience will be able see Tiffany and Eunhyuk at Woori Financial Art Hall in Seoul Olympic Park as she was casted to play in a musical 'Fame'. Tiffany will be playing the role of 'Carmen Diaz', who dreams to be a famous star in the shortest time possible. …
6 tags
PLANKING ON TOUR OHMAGAAAH!!!
mggychvz: During Sandwich's set. During Kamikazee's set. Dumaguete 8.19.11 Thanks to Mel Lozano for the photos
4 tags